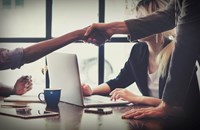 Welcome to Synergy Insurance
Brokers & Risk Managers
At Synergy, we are passionate about providing our clients with both personal and business insurance coverage that fits all your insurance needs. We engage with our clients to review insurance portfolios and ensure there are no gaps or under insurance values in your cover that could leave your business and family financially exposed. It's concerning how many times we see businesses and families inadequately insured, policy wordings that don't reflect the true exposures of a business, home or uninsured risk not identified.
Synergy Insurance brokers combines specialised skills, knowledge and experience to provide you with and a range of successful services, such as General Insurance, Risk Management, and Contractual Reviews. We are focused on providing a holistic approach to your insurance portfolio and ensure you, your business and family are fully protected.
We take away all the frustrations, long delays and unexpected surprises that can arise when dealing directly with an insurance company. At Synergy, we handle the claims management process, representing our clients for best settlement solutions.
Our staff collectively have over 30+ years of Insurance Underwriting, Development and Placement experience in Australia and overseas. Synergy can recommend products whose efficacy is proven, as we specialise in the analysis, placement and management of commercial insurance programmes – and personal insurance products – for our clients. You can trust our advice and rest assured knowing you will get the best service and insurance product for your needs.